Mindscape aka Anna (2013) is a psychological thriller movie directed by Jorge Dorado. The movie is about a sixteen-year-old girls' past life and a memory detective's investigation which leads a twisted edge at the end. Let's explain the ending of the movie.
---
Where To Watch?
You can watch or get the movie from here.
---
Mindscape Ending Explained in details with Plot Story
* * * Spoiler Alert – If you haven't seen the movie yet, turn back now! * * *
At the movie's beginning, we learn that psychology has undergone a revolutionary change, especially in mind reading ability. But they are going in secretly under government intervention. They discover a process where psychic people can enter others' memories. In the movie, these powerful psychic agents are called 'viewers.' This helps solve many judicial cases quickly as viewers gather information from people's memories and present it in court as evidence. However, the court does not consider their findings as evidence.
John Washington is a viewer of the leading memory detective agency "Mindscape."
Following the loss of his wife, John took a break from his work after suffering a heart attack while investigating a patient. When he needs financial support after two years, he returns to his job.
A brilliant but troubled 16-year-old girl named Anna is his new case. Currently, she is on a hunger strike. She is being sent to a mental institution by her stepfather. John is sent to put an end to this.
Anna and John begin their therapy sessions. Several incidents happened at Anna's prestigious girls' school that they are investigating.
It appears that Anna has become more flirtatious with John as time passes.
During his investigation, John learns that Anna had been involved in a sexual relationship with the teacher of her photography class, Tom Ortega. Currently, he is serving time in prison. When John interviews Ortega, he claims that Anna set him up and was the aggressor.
Anna and John recall an incident at the school where turbidity arises about a girl named Mousey. Several of Anna's classmates denied the existence of Mousey. Eventually, Anna shows him a photograph of herself and Mousey and can gain his trust.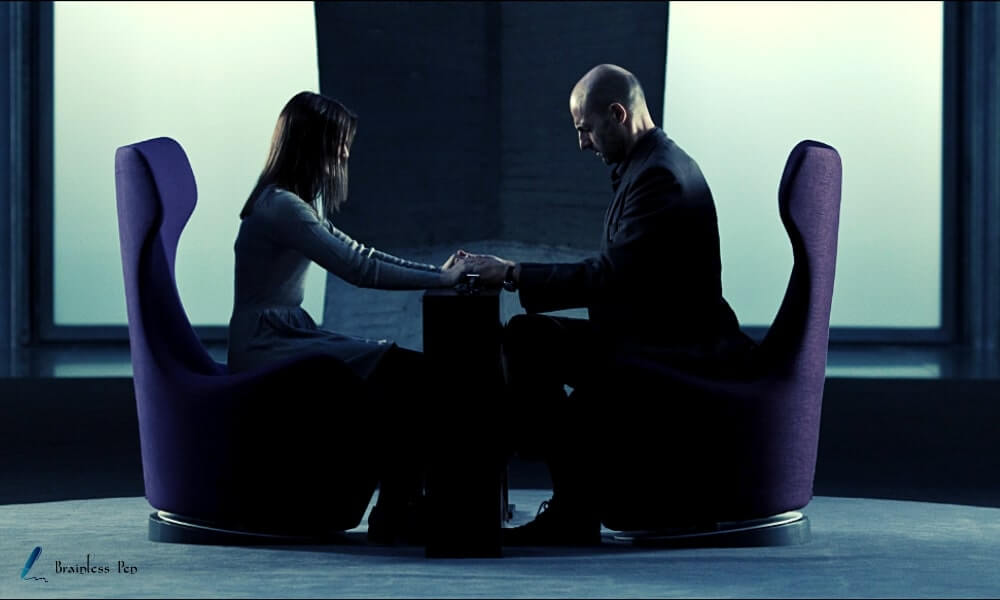 John also got a glimpse into Anna's memory, indicating Sebastian molested her at four. Sebastian, however, denies the complaint logically.
John discovers at home that Anna's memory of Mousey isn't accurate. He received an emergency call from Anna before he could think about anything else.
Upon arriving at Anna's home, John discovers that her parents have just been killed. He panics and calls the police, who say someone has already notified them and they're on their way.
John then spots Anna in the woods. Anna touches the palm of his hands and says sorry. After that, she ran away.
Meanwhile, the police arrive at the scene and arrest him shockingly. His hands are stained with blood. According to police, John broke into her parents' home and drugged them. The two are still alive. After that, he attacked Anna.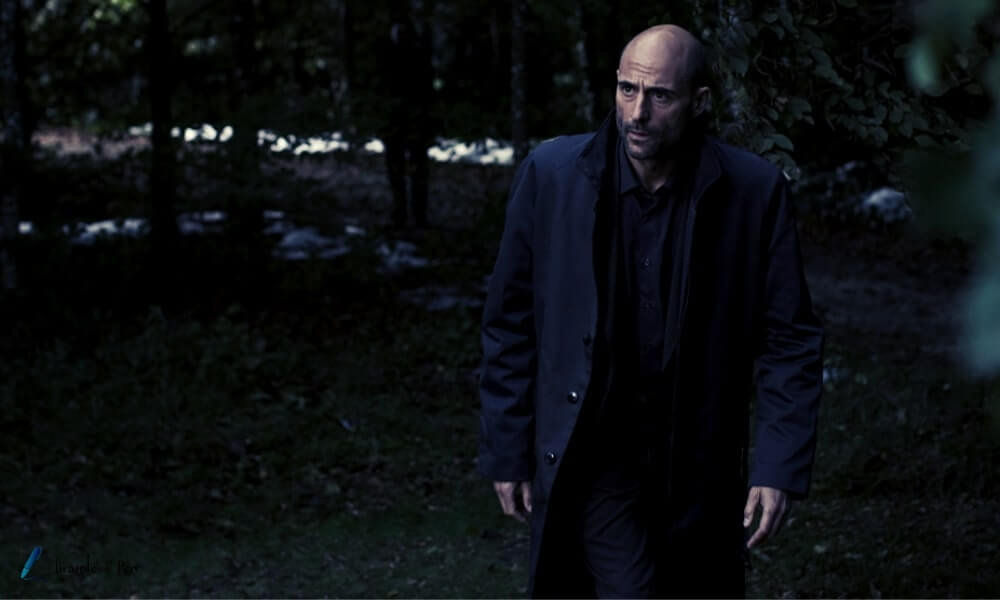 A jail sentence is handed down to John. The man who follows John several times in the movie visits him there.
He reveals that he is another memory detective or "viewer" investigating John's case. This is the reason for seeing following him in John's view. Before this, the whole movie was Jon's memory, and the man was the "viewer."
According to the memory detective, Anna could manipulate her memory and show her viewer whatever she wanted. Her main objective was to make John a murderer. For a fresh start, she needs to flee from her old life. Anna faked her death to escape her parents and trapped John in a fake mystery.
Anna decides to help John, and she sends a picture holding a recent newspaper. It is proof of her existence at the time the newspaper was published. This helped, and John was released from prison.
Upon arriving at the beach house, he finds a new family has purchased it. He smiles in delight when he sees the new family as happy with a new baby. He then goes to Judith to begin a new life.
With this happy ending, the film comes to an end.
Summary
Original Title: Anna
Other Titles: Mindscape
Genre: Psychological/ Thriller
Runtime: 1hr 39min
Original Language: English
Directed by Jorge Dorado
Written by Guy Holmes
Tagline: Don't Let Her In.
Release date: April 05, 2014 (USA)
Origin Country: Spain, United States, United Kingdom, France
Brainless Pen Rating!
---