1922 is an American psychological horror film released in 2017. 1922 is directed by Zak Hilditch and starts with Thomas Jane. The film gathers several awards & nominations and good critic reviews for its excellent story, direction, good acting with the perfect costume.
1922 Ending Explained
* * * Spoiler Alert – If you haven't seen the movie yet, turn back now! * * *
The movie plot continues with two parallel time frames, 1922 and 1930.
In 1922, Wilfred James lives in Hemingford, Nebraska, with his wife Arlette and their son Henry. After her father's death, Arlette inherited a lot of lands, which she wants to sell. But Wilf opposes Arlette's plan to sell the farm and move to Omaha.
Wilf convinces Henry to assist him in murdering Arlette. Because Arlette doesn't like Henry's girlfriend Shannon. As a result, Henry reluctantly agrees to help his father.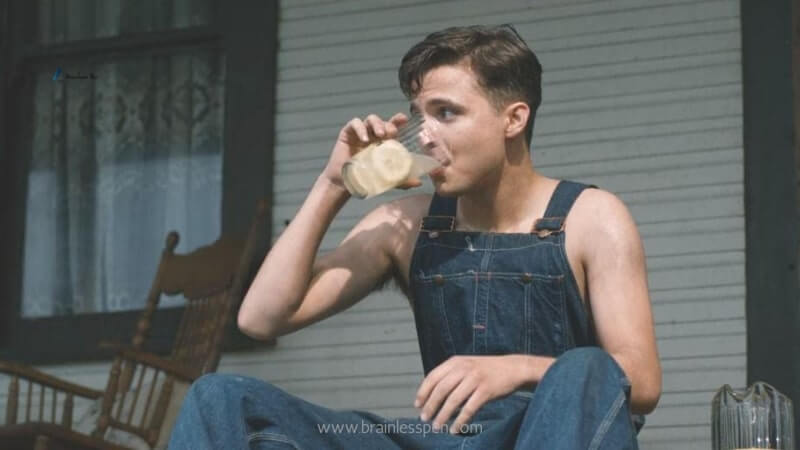 To appease Arlette, Wilf pretends to accept the sale. While celebrating, Arlette gets drunk. In a drunken stupor, Wilf carries her to bed while Henry covers her face while Wilf cuts her throat with a butcher's knife. Her corpse is immediately eaten by rats after Wolf dumps her body into a dry well. The next day, they place a cow in the well to conceal Arlette's body and provide a reason to fill it in. Following her sudden disappearance, Sheriff Jones searches the house, but finds no evidence of a crime, tentatively believing Wilf's story about his wife absconding.
After committing the crime with his father, Henry becomes brooding and isolated. Shannon becomes increasingly concerned and discovers she is pregnant with Henry's child. She will be sent to a Catholic institution in Omaha until the baby is born and then will be given up for adoption. Henry steals Wilf's car, drives to Omaha, and escapes with Shannon.
With the passing of the winter, Wilf appears to be going insane, being constantly harassed by rats. He takes out a mortgage on his house to fix it up, but he never does any work on it. Although his barn and house roofs are collapsing, he is too consumed by guilt and alcohol to fix them. His house falls into a state of disrepair and becomes completely infested with rats. He must amputate his hand after it is bitten by a rat and becomes infected.
In a climactic scene, Wilf is confronted by the ghost of his wife, surrounded by rats that have eaten her corpse. The ghost whispers sadistically to him in the basement. As the viewer watches, she recounts the fate of Henry and Shannon. The "Sweetheart Bandits" became robbers.
Shannon is shot during one of their heists, causing her to miscarry the baby and eventually die from massive blood loss in an abandoned house they found on the side of the road. She lies down next to Henry, who shoots himself with a handgun. Afterward, the sheriff finds the body of an unidentified woman on the side of the road, which he assumes is Arlette. Wilf receives Henry's body, which, like his mother's, has been chewed by rats. Only Wilf attends Henry's funeral. Rats are surrounding his wife's ghost again.
Shannon's father tells Wilf bluntly to leave his land and never return after Wilf attempts to sell his land to him. When Wilf sells the land to the livestock company for a low price, he moves to Omaha and finds a job hauling pallets, but can't escape being chased by rats.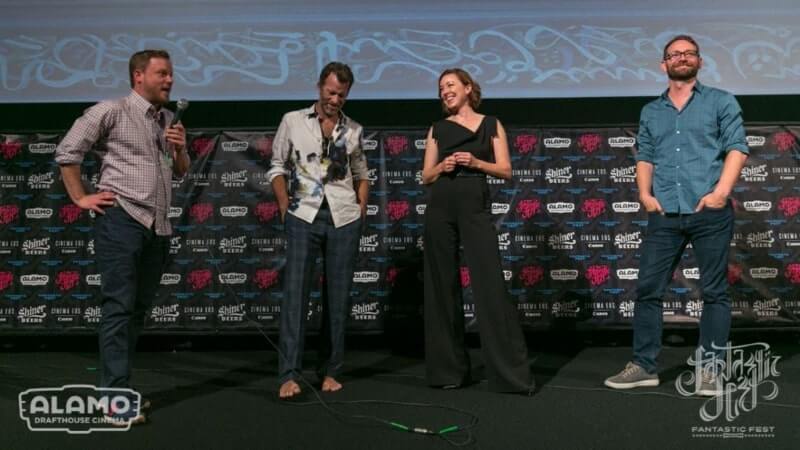 In 1930, Wilf writes his confession, concluding, "In the end, we all get caught." When he's finished, dozens of rats have swarmed into his room. The corpses of Arlette, Henry, and Shannon have appeared in front of Wilf. Henry brandishes the same butcher's knife that killed his mother, telling Wilf that his death will be quick.
What do the rats symbolize in 1922?
Rats in 1922 is a very strong metaphor that includes the movie psychological horror films.
Let me clear you.
You may notice that the number of rats becomes higher as the story flows. In the first appearance scene, there is only one rat. Oppositely at the ending, there are hundreds or thousands of rats in the last scene.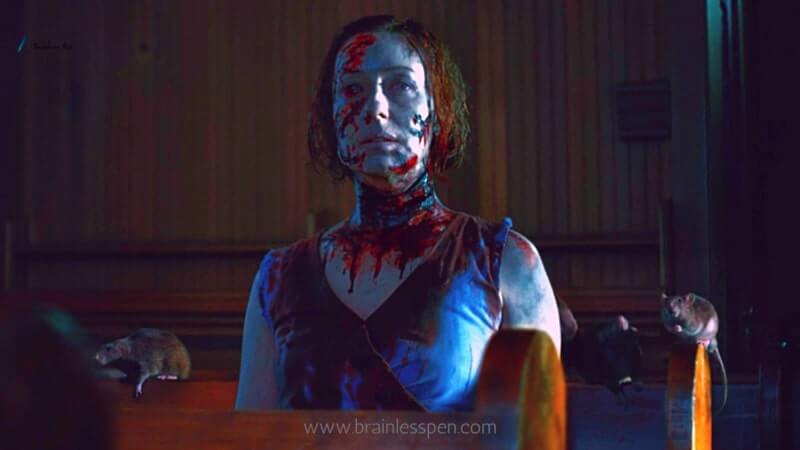 These rats symbolize the guilty or sins of Wilfred James.
Day by day the guiltiness is increased inside our minds – this is a natural phenomenon. That has also happened for Wilfred. He also feels guilty for his wife and destroying his ideology. This guilty increases day by day and he hallucinates them like rats.
Is 1922 a real story?
There is no evidence that 1922 is based on a true story. Yet the movie story is based on Stephen King's 1922 Novella which was published in 2010, and the movie was released seven years later in 2017.
Even though many viewers believe the movie is somehow related to the real story. However, it's not their fault, as Zak Hilditch's excellent direction should be credited.
Does 1922 have a twist ending?
Yes. 1922 (2017) has an excellent ending twist.
What happens to the cow in 1922?
Wilf and Henry throw a cow in the well. Because they need a reason to fill the well for hiding Artelles' corpse. So they throw the cow so that no one suspects them.
How scary is the 1922 film?
1922 is a psychological horror film. So don't expect too many scary ghosts and jump scares scenes. Rather you will find a solid plot with deep morals & the darkest side of human nature.
The brutality of the human mind and some confusing supernatural phenomena will hunt you.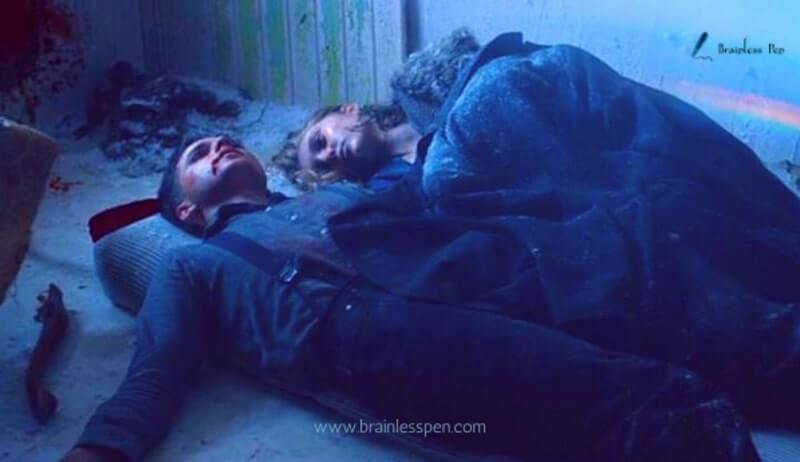 What is the point & moral of 1922?
"In the end, we all get caught."

– Wilfred James in the last scene of the movie.
The whole summary of the movie compacted in that speech.
This is a very deep and clear moral left by Stephen king in the movie 1922 and that is "Sin never leaves."
The movie 1922 is about a proud farmer Wilfred James and his fate. Wilf kills his wife and the most shocking part is he convinces his own son Henry to kill her mother.
Henry is convinced because his girlfriend becomes pregnant and Arlette doesn't like her too much. But Henry wants his baby and girlfriend.
On the other hand, Wilf becomes blind to his pride and wealth. So he kills his life partner.
But in the end, Henry, Wilf, Shannon all becomes brutally murdered by 'mother nature.' Sometimes we called them Karma.
Henry converted into a terrorist and he robbery with Shannon. He killed other innocent men too. Because he passed the morality at the point he killed her mother. And finally, he also died with an unsatisfied soul.
Wilf saw her wife fed by a rat. He is subconsciously traumatized there and after that, his whole life becomes Hell for rats. He finally died in 1930 with a confession also with an unsatisfied soul. Even though he could not get the farm and lands for which he killed.
Recommendation
1922 (2017) is recommended as a 'must watch' psychological horror/ mystery film by Brainless Pen.
Summary
Original Title 1922
Genre Psychological horror/ Crime/ Drama
Runtime 1hr 42min
Original Language English
Directed by  Zak Hilditch
Written by Zak Hilditch (Screenplay)
Produced by Ross M. Dinerstein
Executive producers Ian Bricke, Jamie Goehring, Samantha Houseman, Kevin Leeson, Shawn Williamson
Cinematography Ben Richardson
Director of photography Ben Richardson
Production designer Page Buckner
Costume designer Claudia Da Ponte
Editor Merlin Eden
Music by Mike Patton
Casting director Maureen Webb
Tagline 'Your darkest secrets never stay buried.'
Release date October 20, 2017 (USA)
Filming locations Canada
Distributed by Netflix
Brainless Pen Rating!
Cast of Characters
| Actor/Actress Name | Character Name | Description |
| --- | --- | --- |
| Thomas Jane | Wilfred James | A proud farmer and husband of Artelle |
| Molly Parker | Arlette James | Mother of Henry James |
| Dylan Schmid | Henry James | Son of Wilfred James |
| Kaitlyn Bernard | Shannon | Girlfriend of Henry |
Official Trailer of 1922
---