Room for Rent (2019) is a psychological horror mystery movie directed by Tommy Stovall. In the movie, Lin Shaye plays a lonely widow. She rents out rooms in her home and becomes horribly involved with her young renter.
---
Where To Watch?
You can watch or get the movie from here.
---
Room for Rent Ending Explanation and Plot Story in Details
* * * Spoiler Alert – If you haven't seen the movie yet, turn back now! * * *
Joyce Smith, an elderly housewife, is left distraught after her husband dies in a slip and fall accident while working on the roof. As far as she knows, he left no other assets of his own in his name, apart from $2,200 in savings. She is informed that he owed a significant amount on a loan.
Joyce notices a magazine about turning homes into beds and breakfasts while in the library, and later converts her home into one. As the first lodgers, Sarah and Edward, a young writer, move into the house. Although they bond with Sarah, Edward is turned off by her demeanor; they leave promptly, but keep in touch by letter.
Within a short time, Joyce's house is occupied by a handsome young man named Bob. Making special dinners for him and dressing up to impress him, she becomes infatuated with him. In addition to a satellite dish, he gets an all-football channel. Sarah breaks up with Edward, visits Joyce, and shares an intimate night with Robert, causing a rift between her and Joyce.
Thanks to Joyce's split-thinking and abandonment issues, Gladys, Joyce's neighbor, recently fell out with her. Also, Gladys tells her that Fred forced Joyce to have an abortion. Gladys is suffocated with a pillow by Joyce after Sarah leaves.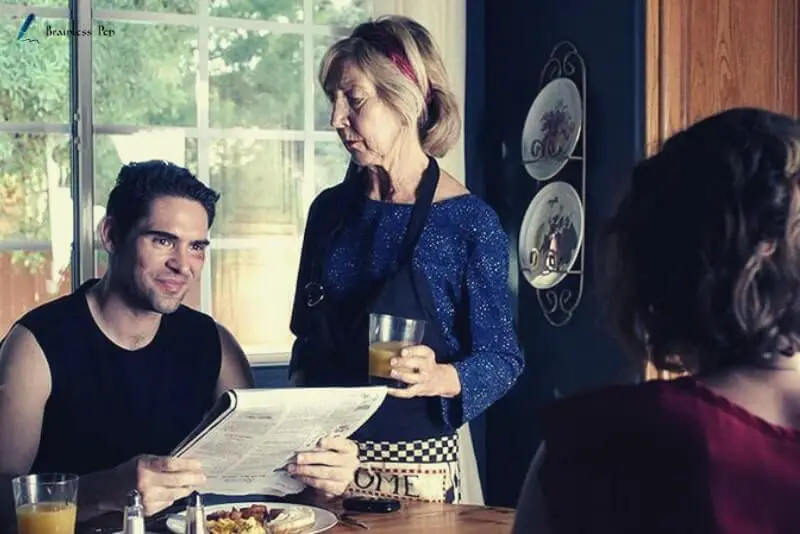 In response to Bob's question about where Sarah went, Joyce lies and says she has returned home to her husband, making Bob feel worthless. Joyce later confronts Bob after she finds her going through his belongings. Her son died many years ago and he reminds her of him. However, Bob remains cautious.
Bob is unconscious when Joyce spikes his food and then sexually assaults him while he is eating. In his belongings, she discovers money and cocaine, suggesting he is a drug dealer. Bob discovers a letter from Sarah after waking up, showing Joyce's lies and manipulations. Joyce kills him by bludgeoning him with a frying pan as he collects his belongings to leave. He was going to move out when he confronted Joyce and got his belongings. Sarah continues to read Bob's letter, in which she reveals to Bob that she is pregnant.
Having always wanted a child, Joyce invites Sarah to stay at her house while she uses Bob's money for a vacation. The items that Bob left behind are buried in the backyard and Joyce disposes of his remains. Sarah attempts to enter Bob's room, but it is locked. She is unaware that Joyce has remodeled the room into a nursery, leaving behind a welcoming sign from grandma, foreshadowing her return after she gives birth.
Last Scene Meaning and Explanation
After watching the whole movie, it is clear that day by day Joyce becoming a bigger liar. So, Joyce makes a setup in Bob's room that indicates that he loves Sarah and their baby. If Sarah open Bob's door then she wouldn't find anything suspicious about Bob.
Now a question arises in your mind, 'why Joyce does that?'
Okay, the fact is Joyce is alone and she fears this loneliness. Only for escaping her loneliness, she murdered two people. Joyce wants a person who only loves and cares for her. As a result, we see, at the beginning of the movie she loves Sarah but when she went into a relationship with Bob then Joyce becomes angry with her.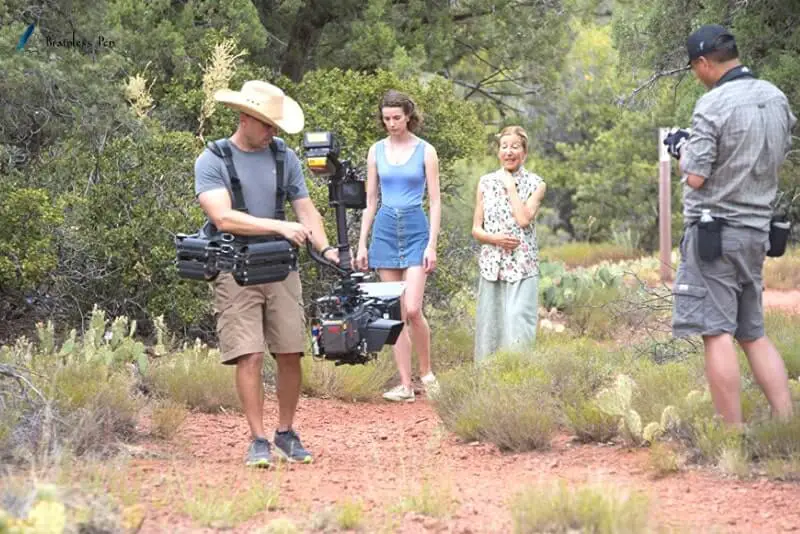 Back to the point 'why Joyce put the poster?'. Well, it seems Joyce wants Sarah does not to leave the house until she gives birth to the baby.
It looks like, Joyce wants the baby who loves and cares only for her. So, maybe the plan for her is, when Sarah gives birth to the baby, Joyce will kill her too. Then she will take the baby and rise as her grandchild.
When the baby becomes an adult Joyce will tell him/her that his parents died in some accident or like that. Because Joyce has no hesitation to tell lie.
Review of the movie Room For Rent (2019)
The movie Room for Rent (2019) is a psychological horror movie except for any jump scares scene. Thus, the movie is mainly the story and performance-based entertainment.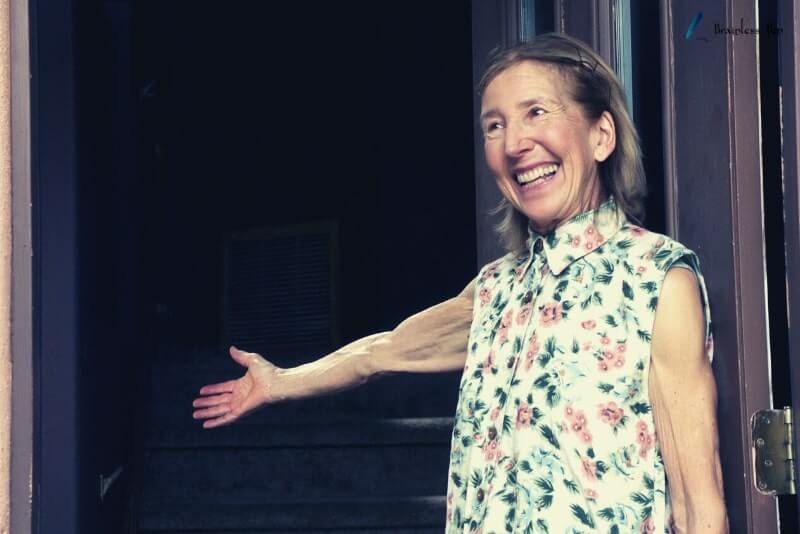 Acting performance
Overall acting performance is averagely ranged. But Lin Shaye puts a remark on the movie. Her acting is so realistic and fluent. Her role as a psychopath is not an easy task when there is a lack of plot details, but she did her job strong-handed.
Lin Shaye got nominee as best actress in Fright Meter Awards 2019.
Short Review
The movie plot is developed based on an old psychopath lady who is alone in her life. She gets two rents of her building. There the story moves.
On average, the plot story is fun and chilling. A little bit of uniqueness comes towards the viewers but not enough for impressed.
The ending has a twist but it breaks liability for lack of pre-details.
Good Points
Good acting of Lin Shaye as an old psychopath
The story is good enough to enjoy
Contains a twist at the end
Bad Points
Less scary
I expected more professional direction from Tommy Stovall
Predictable
Official Synopsis
After her husband is killed in an accident, lonely Joyce finds herself destitute and facing an uncertain future.  In an effort to make easy money, she turns her house into a Bed & Breakfast, exposing herself to people from an outside world and giving herself a new lease on life.

She takes in mysterious drifter Bob as a long-term tenant.  Captivated by his bad boy image, Joyce becomes obsessed with her younger guest, making him the unwitting object of her deepest romantic fantasies.  When a friend's betrayal causes Joyce's fantasy world to come crashing down, she seizes control of her own destiny with a deadly mission to finally get what she deserves, putting those around her in danger.
Summary
Original Title Room for Rent
Genre Psychological/ Horror/ Thriller
Runtime 1hr 21min
Original Language English
Directed by Tommy Stovall
Written by Stuart Flack
Tagline All she wanted was a decent man.
Release date May 7, 2019 (USA)
Origin Country United States
Brainless Pen Rating!
Cast of Characters
| Actor/Actress Name | Character Name |
| --- | --- |
| Lin Shaye | Joyce |
| Oliver Rayon | Bob |
| Valeska Miller | Sarah |
| Ryan Ochoa | Wayne |
Official Trailer