The Orphanage is a 2007 Spanish horror film directed by J. A. Bayona. The plot of the Orphanage (2007) is nonlinear but clever to attract audiences. There are a good number of positive reviews about the storytelling, plot making, and professional acting performance.
---
Where To Watch?
You can watch or get the movie from here.
---
The Orphanage Ending Explained in Details
* * * Spoiler Alert – If you haven't seen the movie yet, turn back now! * * *
The movie opens in an orphanage with a young girl named Laura. A family adopts her. She then leaves the orphanage.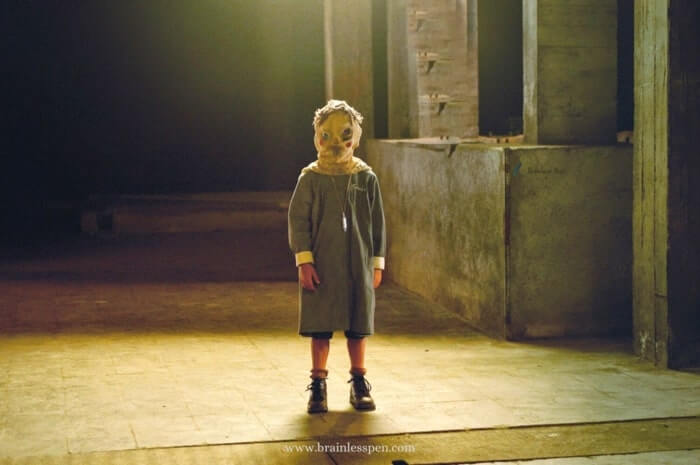 Here the scene changes 30 years later to that girl Laura who now becomes a young lady with a husband and a seven-year boy Simon. We see now Laura is a well-established lady and she bought that orphanage where she lived at a young age. It is Laura's desire to help other orphan girls that led her to buy and reopen the orphanage.
Simon begins to see a character wearing a sack mask who he calls Tomas. Laura and Carlos don't take Simon's attitude too seriously until it drastically changes.
There is a social worker of the town Benigna visits Laura's house and their conversation reveals that Laura is not Simon's biological mother. They adopted Simon at a very young age. And the sad news is Simon turns into an HIV-positive patient. Though all of these were hidden from Simon before that day, he listened to their conversation and became so frustrated. Laura asks Benigna to leave after she becomes angry at her intrusion.
The day comes for opening the orphanage Laura and Simon start an argument. At a point, Laura slaps Simon in his face and he flees away from the room. Laura feels sorry for her deed and starts looking at the whole house. But there is no trace of Simon. That night, Laura hears many loud crashes within the walls but she almost ignores them. Police suspect that it might be possible that Benigna abducted Simon. They try to find Benigna but she is also missing.
The scene changes to six months later. Simon is still missing and Laura & Charlos are trying to find him.
One day, all of a sudden Laura sees Benigna in a market. She just tries to reach her but an ambulance hit and runs like a shot. Benigna dies instantly at the spot.
After the incident police discover a dark secret of Benigna. A long time ago she worked in the orphanage and she had a son named Tomas. They both lived there but Tomas always wears a sack mask because his face was destroyed very badly and he usually came to other people.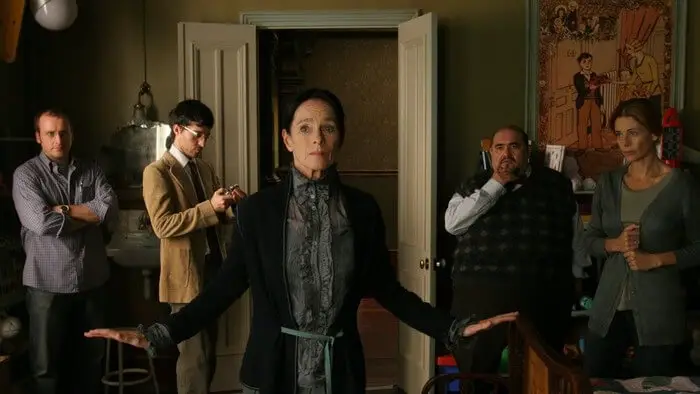 A few weeks later after the adoption of Laura, there happened a sad incident. Other orphans stole Tomas' mask and make them laugh. Embarrassed, Tomas ran and hid inside a sea cave. But at the rising tide, he did not make it to escape and drowned in the sea.
That means Simon's imaginary friend is not just an imagination, he is the spirit of Tomas.
After finding these, Laura asks help from a medium named Aurora for searching Simon via Tomas's ghosts.
Aurora uses her medium power; she finds that all the ghosts of the orphans are crying for help. Because, after the death of Tomas, Benigna poisoned all the other orphans to take revenge and hide their corpses inside the coal shed.
Laura contacts her childhood friends as she plays with them and the spirits lead her to a door of a hidden underground room. Laura enters the room and finds a dead body of a young boy wearing a sack mask.
It didn't take a moment to find out son's body that the boy was none other than Simon.
Laura finally realizes what happened that day. The night of the disappearance of Simon, Laura moved some piece of scaffolding that blocked the secret room door.
The sound of the crashes of that night was caused by Simon who was trying to get attention from Laura. As a result of the lack of light, Simon fell and broke his neck.
Laura becomes stunned after realizing all the stuff and she takes a lot of sleeping pills and which pushes her to death.
In the next scene, Laura seems to be sitting with orphan children and Simon is also there. All of them look smiling and happy. Simon tells Laura that he wants her to stay and take care of the orphans. Laura happily tells them a story.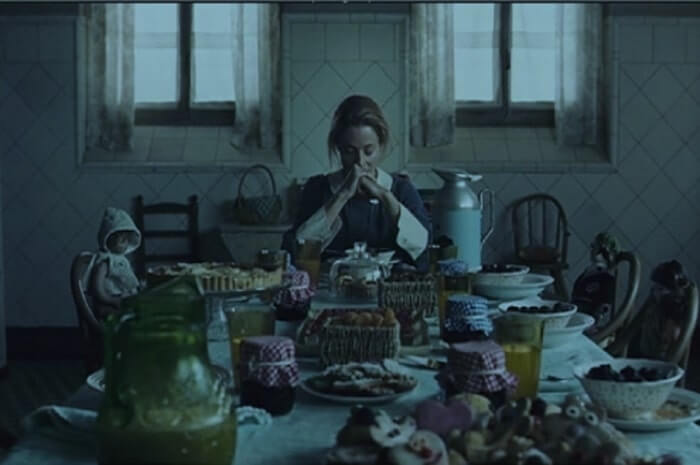 Afterward, Carlos visits a memorial to Laura, Simón, and the orphans. After returning home, Carlos finds a medallion that he gave to Laura in the orphans' old bedroom. Carlos turns to see the door opening, and he smiles.
The movie ends here.
Summary
Original Title El orfanato
Other Titles The Orphanage (USA, Canada, Australia), L'orfenat (Spain)
Genre Supernatural horror
Runtime 1hr 45min
Original Language Spanish
Directed by J. A. Bayona
Written by Sergio G. Sánchez
Tagline 'A love tale. A horror story.'
Release date January 11, 2008 (USA)
Origin Country Spain
Brainless Pen Rating!
Cast of Characters
Official Trailer
---