Brainless Pen Rating!
---
Cast of Characters
| Actor/Actress Name | Character Name | Description |
| --- | --- | --- |
| Zach Gilford | Riley Flinn | Depressed and stressed man, son of Ed & Annie |
| Kate Siegel | Erin Green | Single woman and old girlfriend of Riley |
| Hamish Linklater | Father Paul Hill | New Prist of the Church |
| Samantha Sloyan | Bev Keane | Sister of the Church |
| Henry Thomas | Ed Flynn | Father of Riley & Warren |
| Kristin Lehman | Annie Flynn | Wife of Ed Flynn |
| Igby Rigney | Warren Flynn | Younger brother of Riley |
| Rahul Kohli | Sheriff Hassan | only lawman of Crockett island |
| Rahul Abburi | Ali | Son of Sheriff |
| Michael Trucco | Wade | Mayor of the island |
| Crystal Balint | Dolly | Mother of Leeza |
| Annarah Cymone | Leeza | Daughter of Mayor Wade |
| Annabeth Gish | Dr. Sarah Gunning | Doctor of the island |
| Alex Essoe | Mildred Gunning | Mother of Sarah |
| Ebony Booth | Tara-Beth | The girl who died for Riley |
| Robert Longstreet | Joe Collie | Drunk man |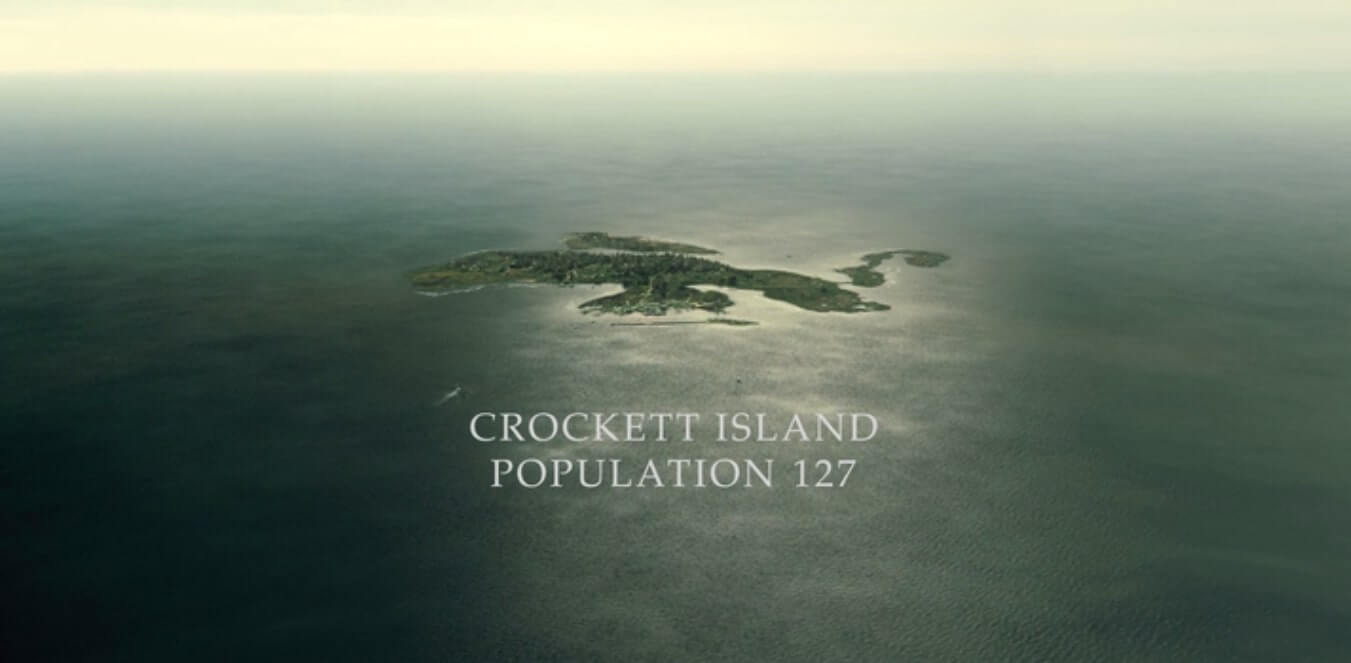 Midnight Mass Season 01 Episode 01 Recap
*** Spoiler Alert ***
Listen easy, you can hear God calling

Walking barefoot by the stream

Come on to me, your hair's softly falling

On my face as in a dream

And the time will be our time

And the grass won't pay no mind
The series starts with a car accident spot scene with background Neil Diamond – And the grass won't pay any mind. A man Riley Flynn & his girlfriend Tara-Beth was in a car. Riley was drunk and they got an accident. Tara died on the spot but Riley didn't get any major damage without a scratch.
The first-aid team pumped Tara to breathe back but it was too late. They left her. She lay dead on the street and her head turned to Riley. There is red blue light of the police car reflecting off the bits of glass embedded in Tara's face. Riley just kept looking silently at her.
After that, you see on courtroom where Riley admits his guilty about the accident. He was drunk and drive recklessly. The cause of Tara's death is he. So, the court sentenced him to be incarcerated for 4 years.
Riley is sent to jail and you see, his mother gives him a Bible and some family photos for him. At sleep time in jail when all light goes off, Riley tries to sleep but he can't. He is now suffering from trauma and visualizes the death scene of Tara in front of him.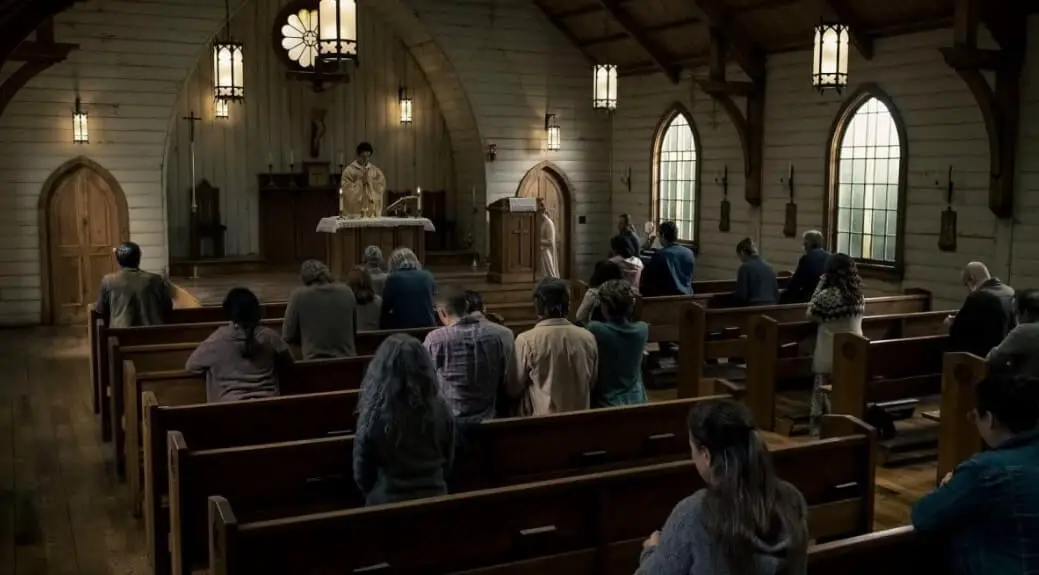 The story now goes to four years later in Crockett Island. This is a very small island with only 127 population, one church, one school, one sheriff, one doctor, and few families. Riley's parents are live there. He is now free from jail and back on the island. He has a father (Ed Flynn), mother (Annie Flynn), and younger brother (Warren Flynn) in his family. Annie and Warren become happy for returning Riley but Ed is still upset. Because earlier Riley went to the city against Eds allowance to start up new business. On there he was successful and make a lot of money. But after the accident, all his money was gone as well as business. So, Riley has no other place to go except Crockett Island. He is very badly broken inside.
There are two ferries is scheduled in Crockett Island to travel to the city. One is in the morning and another one is in the evening. People who need to go to the city usually use the morning one to go and take the evening ferry for return. Otherwise, they will be stuck in the city for the whole night. The day when Riley come to the island by the morning ferry, another young unknown person also arrived in Crockett. He enters a house with a large-sized mysterious wooden box. You see, he kneels in front of the box and knocks twice. Strangely, whatever inside the box also knockback.
After that, you introduce Bev Keane, one of the most annoying characters in the TV series history. Whatever lets back to the story. Bev Keane is the sister of the only church on the island. The name of the church is St. Patrick's Catholic Church which is established in 1824. Bev is waiting for the father of the church Monsignor Pruitt who has to return with the ferry Riley back. Monsignor is an 80-year-old catholic father who went on a pilgrimage to Jerusalem.  He is scheduled to return today but Pruitt didn't come.
At night, Warren and some of his friends go to the northern part of the island. This section of the island is abandoned and filled with dense bushes. There are too many cats in this part of the island too. In point of the fact, they come here to drink and smoke weed secretly. They are joking about a local legend Harpoon Harry. Unintentionally Warren lightens an area of bush and he sees something strange and spooky things. He feels like he saw a pair of bright eyes staring at them. But the incident is too limited to observe clearly. He is even not sure that he witnessed something. Warren's other friends asked him but he tell them nothing.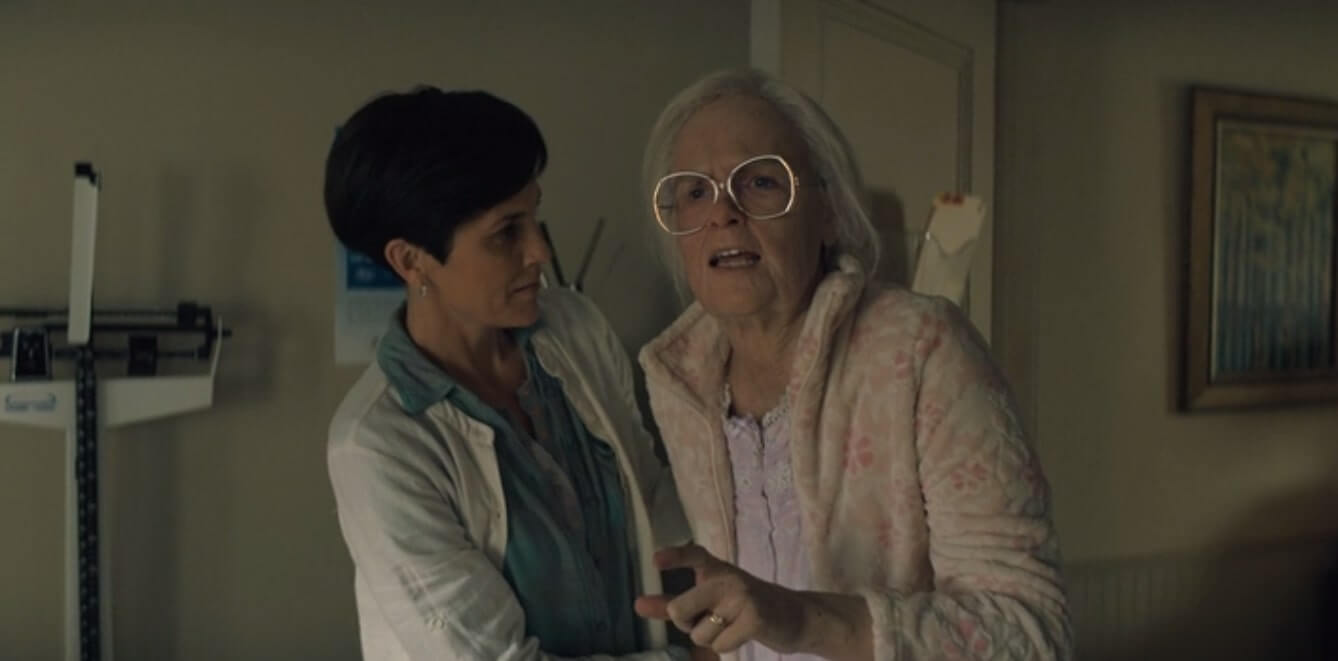 Besides, we meet some of the island's other families. There's Mayor Wade, his wife Dolly, and daughter Leeza, who is not able to move on her feet. Leeza uses a wheelchair all the time. Wade's family tries many renowned doctors & specialists for her but didn't feel any improvement.
Another family of the island is Dr. Sarah Gunning and her mother Mildred Gunning. Sarah is the only physician on the island but sadly her mother is suffering from dementia for 15 years. And the truth is day by day it's going worst.
There is also a drunk guy Joe Collie and only policeman Sheriff Hassan. The sheriff has a boy Ali and they are the only Muslims on Crockett Island. Another important character you see in the series is Erin Green. She is Riley's old girlfriend. But she also left the island to become a film heroine. There she got married but now she is single with 20 weeks pregnant.
At night, Riley has a strange, horrifying dream.
He's sitting in a boat without oars in the middle of a calm ocean. Then there's a church full of blood.
Back to the story on Sunday morning in the church when it is time for the mass and some of the residences waiting. Time is moving around, but father Pruitt is late. Suddenly a new young man enters the church putting on a golden chasuble and introducing him as a priest. He is the stranger we have already seen with the mysterious box. He says that his name is Father Paul Hill and he is temporarily sent instead of Father Pruitt. Because after return from the pilgrimage he felt sick and was admitted to a hospital. But within the next few days, Pruitt will take his place again. Father Paul said,
I assure you, there is absolutely nothing to worry about. This is a temporary situation.
That night a storm hits on the island. Everyone is aware of the storm so people remain safe inside the house. But in the storm, Riley sees someone on the beach with a coat and hat. The man is very tall and thin. Riley remembers that the coat and hat were used by Father Monsignor Pruitt. So, he goes outside the house and starts chasing the man in the rain. After a while, he lost the stranger.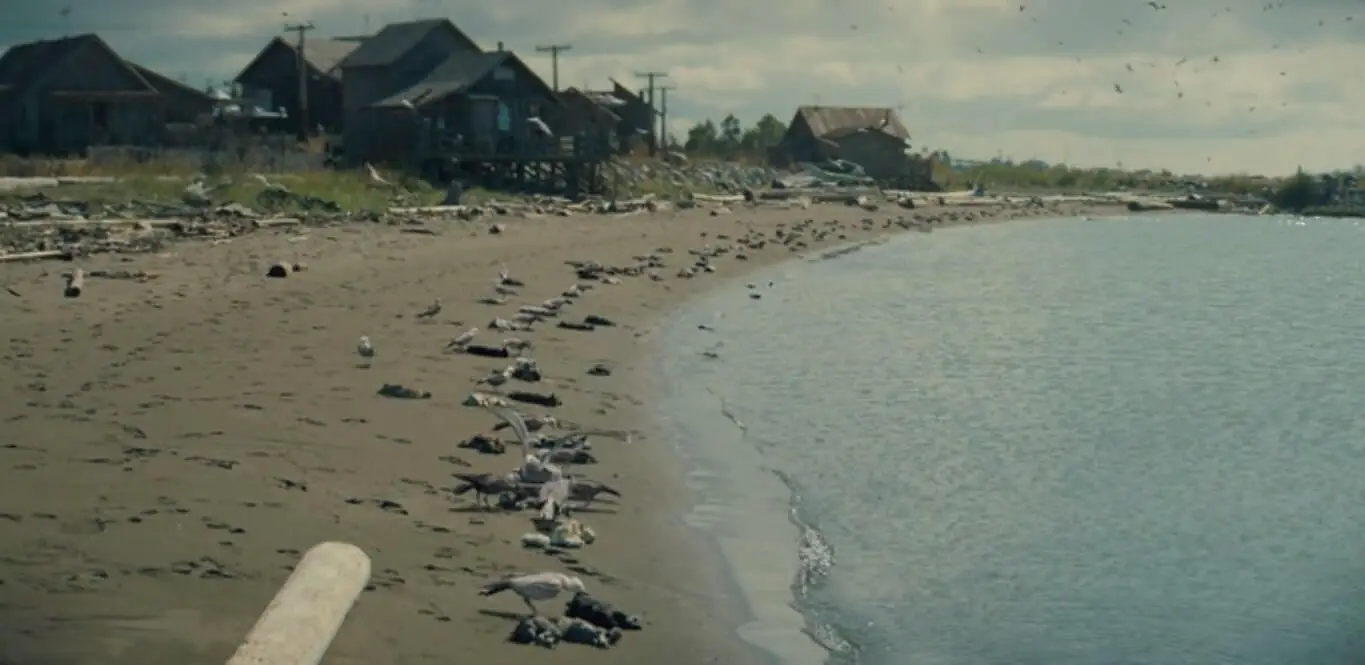 The next morning sky is calm and clear. A huge flock of seagulls is going bonkers over whatever has washed up on the beach. And when the Flynn family goes to investigate, we see a ton of dead cats littered among the shoreline as far as the eye can see.
Episode 1 ends here.
---
Recap of all episodes of Midnight Mass
Midnight Mass Book I Genesis (2021) S01 E01
Midnight Mass Book II Psalms (2021) S01 E02
Midnight Mass Book III Proverbs (2021) S01 E03
Midnight Mass Book IV Lamentations (2021) S01 E04
Midnight Mass Book V Gospel (2021) S01 E05
Midnight Mass Book VI: Acts of the Apostles (2021) S01 E06