---
Malignant (2021) is a supernatural horror film produced by James Wan. He is a well-known producer and director in the horror film industry for The Conjuring, SAW (2004), and Spiral (2021).
Summary
Original Title Malignant
Other Titles Malogno, Piktybinis, Silvercup
Genre Horror/ Supernatural/ Slasher
Runtime 1hr 51min
Original Language English
Director James Wan
Writers James Wan, Ingrid Bisu, Akela Cooper
Producer James Wan, Michael Clear
Tagline 'A new vision of terror.'
Filming location Washington, California, USA
Official Website Malignant Movie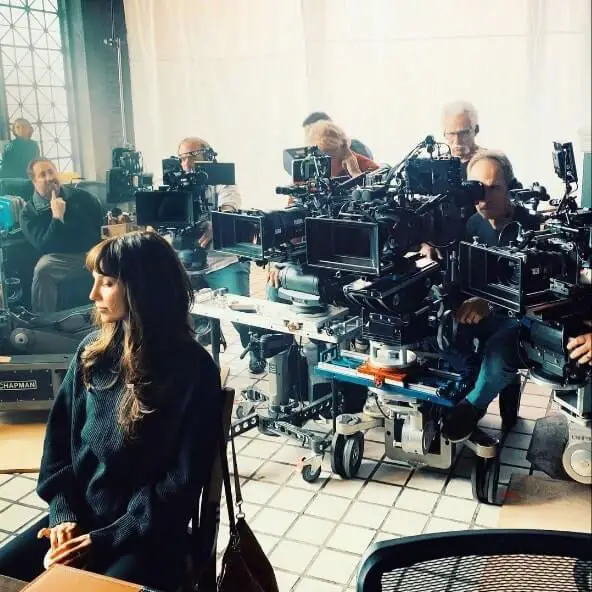 Cast of Characters
Malignant Ending Explained with Plot Story
* * * Spoiler Alert * * *
1993 – Dr. Florence Weaver (Jacqueline McKenzie), at Simion Research Hospital, tapes a video that shows someone named Gabriel as he becomes more unstable. Later, Weaver receives an alert that Gabriel has escaped and is causing a big fuss. Several hospital employees are brutally murdered by Gabriel in a locked room. When Weaver and her colleagues enter the room, they find the dead bodies of the staff. Then they manage to grab and hold Gabriel. We see a couple of children's legs, but when Weaver talks to Gabriel, we see a flash of a grotesque creature screaming at everyone. Gabriel also lets the lights flash and uses a radio to transmit his thoughts. Weaver then declares, "It's time to get rid of cancer."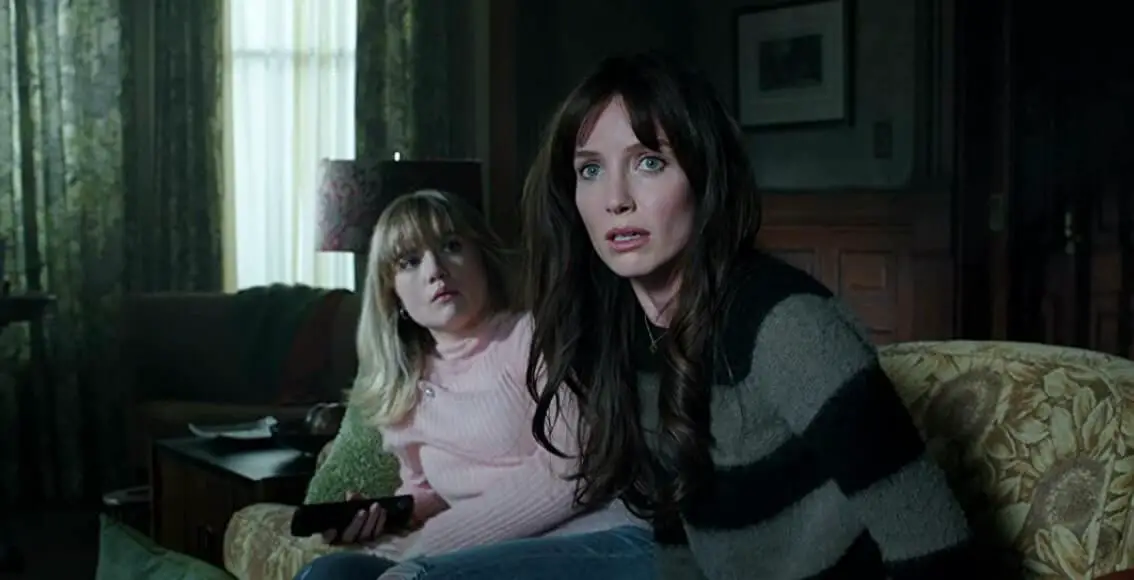 A new scene has emerged today.
It is Madison Mitchell's fourth pregnancy, after having suffered three miscarriages in the past. She lives in Seattle with her husband Derek (Jake Abel), who is abusive and unhelpful. Derek blames Madison for the loss of the babies. After a heated argument, Derek throws Madison against the wall with such force that she breaks her head. That causes a massive hole to form in the wall. Derek tries to apologize quickly, but Madison locks himself in her bedroom.
Later that night, Madison sleeps while Derek hears a noise in the living room. He finds a shadowy figure appearing in front of the TV, but when he turns on the light, no one is there. Derek chased the figure until it stabbed him and lacerated his body so badly. Madison was woken up by the noises. She goes downstairs to see what's going on and finds Derek's body. Madison appears to be chased by the dark figure through her house until she is knocked out.
The next morning, paramedics and authorities arrive at Mitchell's home and take Madison to the hospital. She is greeted by her sister Sydney Lake (Maddie Hasson) in the hospital. Sydney tells her that she has been attacked, Derek is dead and worse, she lost her baby again. Madison groans in pain.
Madison's room is later visited by Detective Kekoa Shaw (George Young), who is talking to Sydney. She tells Shaw that Derek kept her away from Madison, so she never knew how abusive he was to Madison. She also doesn't know about Madisons' previous miscarriages. Shaw's partner, Detective Regina Moss (Michole Briana White), suspects that Madison killed Derek for the abuse.
Two weeks later, Madison returns home and tries to get her life back to normal. She hears noises and sees from her window what looks like a dark figure on the street. When Sydney visits her later, Madison tells something she never knew: Before Sydney was born, Madison was adopted by Mr. and Mrs. Lake when she was about nine years old.
An anonymous woman (Jean Louisa Kelly) acts as a tour guide for a group of people browsing an underground exhibit. When leaving the group, the woman is left alone and is followed by the figure. It attacks her and then takes her to an attic where she keeps her tied up.
At night, Dr. Weaver is in her house where she feels an unnatural presence. Meanwhile, Madison tries to do the laundry but is shocked when she sees Weaver yelling at her and asking why she's home. Madison then sees the figure approach Weaver. Madison pauses as she watches the figure approach Weaver, and over a static television he says the words "It is time to eliminate cancer." Weaver knows it's Gabriel and grabs a pointy trophy to stab. But Gabriel takes the trophy and uses that against Weaver. She is killed there.
Gabriel then takes the sharp end of the trophy and makes his weapon out of it. Shaw and Moss then go to Weaver's house and investigate the scene, find a photo of a girl named Emily May, and then take Weaver's medical records as evidence.
Weaver's former colleague Victor Fields (Christian Clemenson) is ashamed of the circumstances surrounding her death. When Fields goes to bed, Gabriel follows him too. Madison tries to go to bed but sees Fields in bed next to her. Gabriel cruelly stabs Fields in the face and neck with the trophy. Fields die here. All the scenes see Madison as she is in the room. She noticed the places where the room exists and noted them down for the next day.
Madison and Sydney go to Shaw and Moss with a vision description from her. Initially, the authority doesn't believe Madison, but they are convinced to check the place at least once. Although they find the apartment building, they are confused about the room number. So Shaw and Moss are forced to knock on all the doors on the top floor until they find Fields's room and discover his dead body. When they return to the station, Madison tries to identify the killer, but she can only find a monstrous face description. She goes to the washroom and receives a call from an unknown number. It's Gabriel talking to her and Madison says that her real name is Emily. Madison addresses Gabriel by her name, which means that she remembers him.
Madison and Sydney go to see their mother Jeanne (Susanna Thompson), who is embarrassed when Madison mentions Gabriel. She gives the ladies a videotape of Madison as a child (played here by Mckenna Grace), who appears to be talking to Gabriel as if she is an imaginary friend of hers. Another video shows Madison talking to Gabriel on the phone at Christmas and asking him not to kill baby Sydney.
Shaw continues to investigate Weaver's work and learns from another colleague, Dr. John Gregory (Amil AboulEla). He was also involved in procedures with Gabriel. One night Madison sees herself at Gregory's house just before Gabriel catches up with it. Shaw finds Gregory's address and tries to find him. But ends up late and discovers Gregory's body in a bathtub full of blood. Madison still watches the scene in the bathroom when Shaw walks in and tries to warn him. Suddenly Gabriel shows up. Shaw nearly dies, but Gabriel escapes down a fire escape. Shaw chases after him and ends up in a dark alley, where Gabriel almost catches him again, but the villain escapes.
The next day Shaw and Moss meet again with Madison and Sydney and with a hypnotherapist to try to remind Madison of her childhood connection with Gabriel. By hypnosis, it looks like Weaver and his team used either Emily or Madison as a case study. Madison remembers Gabriel talking to her when she was a child. It is Gabriel who does the bad things that everyone blames her for, such as sticking his finger in cakes. Gabriel even managed for Madison to grab a knife one day and almost kill her adoptive parents. Madison begins to freak out, saying that Gabriel always made her take the blame for her, but they scam her. Moments later, the trapped woman breaks free from her restraints, but when she tries to get away from her, she falls to the floor and ends up in Madison's living room. The woman is taken to the hospital and Madison is in custody.
Shaw and Moss interrogate Madison. When she hears the accusations, she becomes so angry and screams which makes the lights go out. Then Shaw's phone rings and Gabriel's voice speaks to mock her.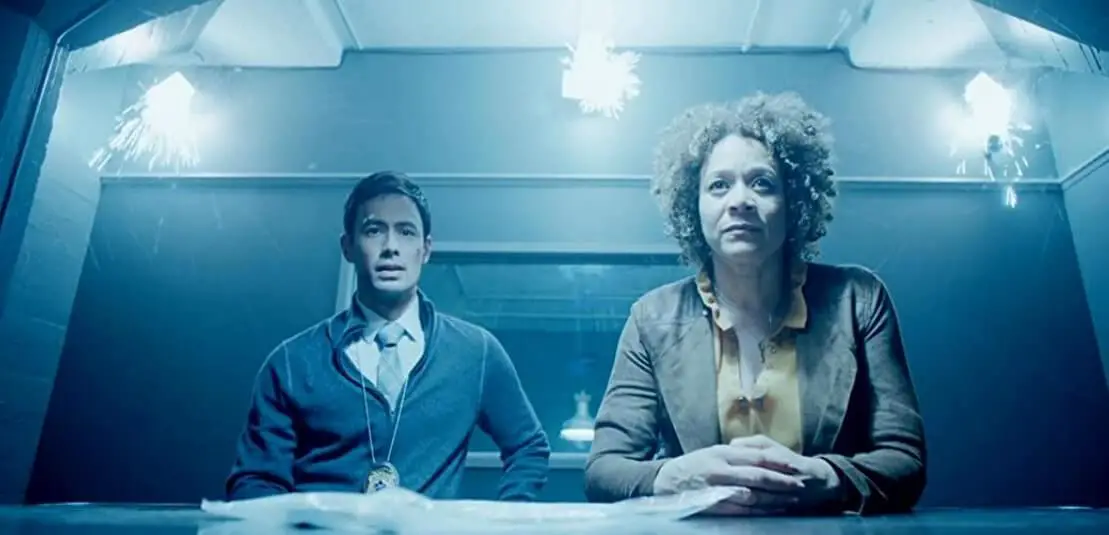 At Simion Hospital Sydney gathers as much as she can and sets out to discover that it is an abandoned building. She breaks it and finds some tapes about Emily May's case study. She takes those home so she and Jeanne can watch.
They learn that Madison's biological mother was Serena May (Madison Wolfe) who had her children hospitalized. Because she was 15 years old and the children were the product of a sexual violation. Jeanne was not aware of it since the hospital told her that. During the test run with Weaver, Madison moves the camera as a symbol of truth when she says Gabriel is speaking to her.
Gabriel is a previously linked parasitic twin that resembles a teratoma tumor on the back of Madison's head. They removed as much of Gabriel as they could from her body because they were afraid they would kill Madison. The rest of Gabriel rested on her head. Madison's visions were caused by Gabriel projecting images into her head. Madison's body was being controlled by Gabriel in order to carry out his actions, which made her believe she was at home when she was in fact living in another place.
When Derek bangs Madison's head against the wall, Gabriel pulls her out of it. This also explains why Madison always wakes up with a bleeding head after seeing what Gabriel has done. When this happens, Shaw learns that the trapped tour guide is Serena.
After a while you see, Madison is in a prison cell with other women who quickly piss her off and two of them start attacking her. Gabriel continues to take control, revealing her hideous face from the back of Madison's head. Gabriel kills all the women in the cell and is freed. Guards come to stop him but he rages at the station and murders all guards.
Sydney meets Shaw and they both realize that Gabriel is following Serena in the hospital. Once there, Gabriel begins to manipulate the lights and kills a security guard by frying his pacemaker. Gabriel arrives at Serena's room, where he throws his gun at Shaw's chest. Shaw becomes badly injured. Sydney tries to stop Gabriel from killing Serena. Gabriel throws a hospital bed towards her to crush. Sydney tries to tell Madison that Gabriel was responsible for her miscarriages while she was feeding fetuses to regain his power. Gabriel shoots Sydney in the head. Sydney dies here.
Then Gabriel chased after Serena. She apologizes to Gabriel for giving up on him. In spite of this, he had no remorse and still killed her, claiming that it is her fault that he is a monster. So Madison's voice says Gabriel was ALWAYS a monster. It turns out that she has now learned her mind manipulation skills and has forced Gabriel to see what she wants. Which means she did not kill Sydney or Serena. Madison regains control of her mind and body, creating a prison for Gabriel to be trapped and unable to hurt anyone again. All he can do is scream in vain behind bars.
Madison helps Sydney to get out of the bed and hugs her, saying that she was always her real sister.
The movie ends here.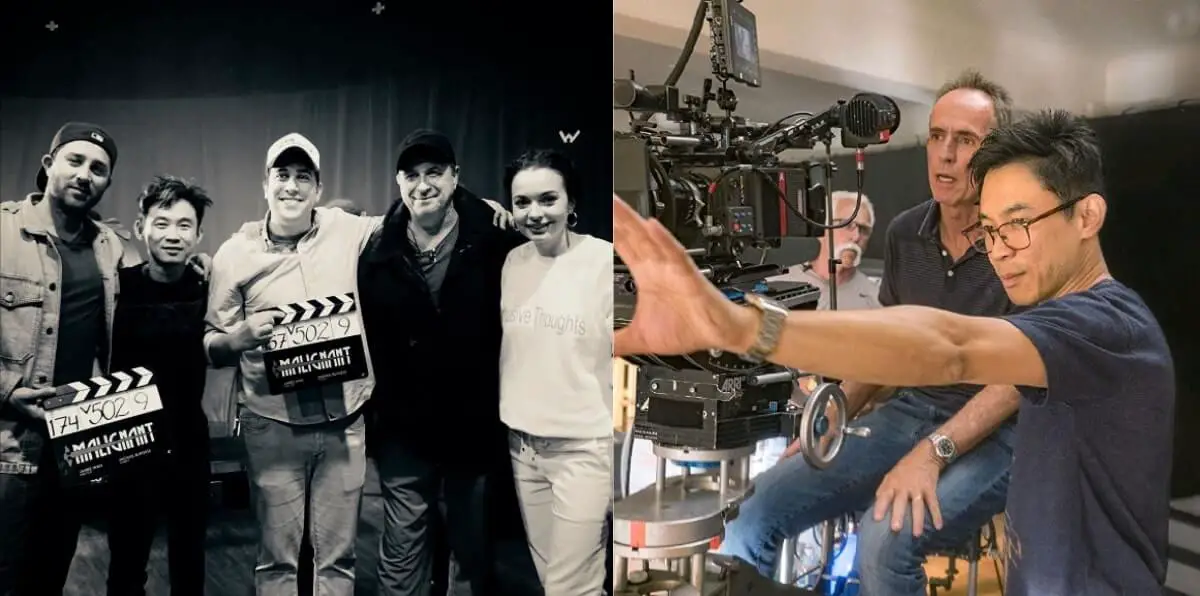 Good Points
Unpredictable & Unique storyline
The movie is straight and enjoyable
Genuinely intriguing mystery with a scary & seemingly supernatural killer
Bad Points
In the last third part, some major plotholes arise
Lack of depth of the plots
There is no mention about this is a B-grade movie but somehow it is very familiar to looks like that. There are many silly makeups, bad dialogues, and low-quality VFS spread over the whole movie.
Official Trailer
---